When you work with us, you harness the power of a team of accountants in Hackettstown NJ who will meet and exceed your expectations. We stand by our guarantee to provide full range of services and expertise coupled with personalized services and individual attention.
Personalized CPA and Accounting Service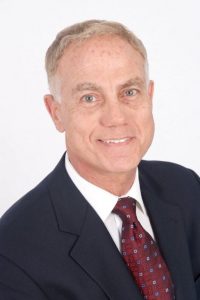 Ali Mahmoud, CPA, is the owner and founder of "myCPApros.com" website and Mahmoud & Associates located in Hackettstown, NJ and is licensed to practice in New Jersey. This firm handles diversified accounting and provides business consultation and tax preparation for corporate and individual clientele. Personal financial planning and estate planning is also available.
Ali has been involved with Gold's Gym for the last decade. He is the Chairman of the Board for Egypt Gold's located in Cairo, Egypt . Ali is also Master Franchise of Gold's Gym International in several countries throughout the Middle East such as UAE and Bahrain.
As former Director of Skylands Community Bank, Ali was instrumental in the creation and establishment of this first-of-its-kind bank designed to serve the community. Sharing the responsibility of raising the $5 million in capital and operation start-up, the Bank ended its first year with total assets in excess of $32 million. Ali served as Chairman of Audit Committee and member of the Strategic Planning Committee.
Ali was also co-owner and founder of Salmahs Enterprises, Inc, a brokerage firm of post consumer/industrial plastics. This company had average sales of approximately $25 million. Ali's responsibilities included customer credit, statistical analysis, cash flow and preparation of all financial statements. Salmahs Poly Process, Inc., the sister firm of Salmahs Enterprises, Inc, was formed from Ali's conception to a full-scale 30,000 square foot production plant to recycle post consumer plastic. He performed all negotiations for acquisition of machinery, equipment supplier and property. He also managed all the company's activities including production schedules of three lines, sales orders and labor relations as well as logistics of shipping and receiving. Again, Ali was responsible for all financial aspects including bank relations.
Ali has a dual MBA in Major Accounting & Taxation and Major Acquisition & Management Reorganization. He also has a Bachelor degree in Commerce.
Ali and his associates have been providing accounting services to businesses in the Hackettstown community for over thirty years. Our highly qualified and experienced accountants are the main thrust of our business. Our firm offers a wide spectrum of support and services that includes accounting, tax and small business consulting services.
Why Choose Us For Your Tax and Accounting Needs?
Quick Response
Highly Experienced
Locally Owned & Operated
Offer Compromise
Work Internationally
Specialize in Start Ups